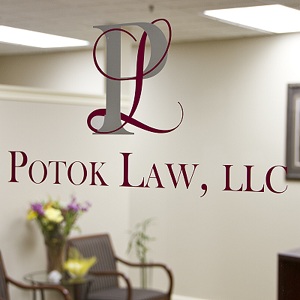 Connecticut Workers' Compensation Lawyer
Potok Law, LLC specializes in representing clients who have been injured at work in Connecticut. When you find yourself the victim of an on-the-job injury, hiring a skilled Connecticut workers' compensation attorney to protect your rights is a very wise decision. Through the years, the workers' compensation system has become very complex. While every injured employee is entitled to recover pursuant to the Connecticut Workers' Compensation law, many fail to take full advantage of all the benefits available. Potok Law's knowledge and experience dealing with the Connecticut workers' compensation law enables our clients to overcome the complexities of the workers' compensation statutes in order to promptly recover their benefit payments. Contact us today by calling 860-348-1500 to learn more about how we may be able to help.

Every day people in the United States are injured on the job, resulting in any number of severe and sometimes permanent injuries, such as brain injury, back injury, nerve injury, amputation, and spinal cord injury. The workers compensation law is a no-fault system, and it provides a variety of benefits to you when you are injured or disabled as the result of a work-related accident regardless of whether the injury occurred as a result of negligence. These benefits include medical coverage, disability benefits, and reimbursement for loss of work due to the accident. These benefits are calculated by plugging your weekly compensation rate into various mathematical formulas to arrive at the benefits to which you are entitled. At Potok Law, we are very familiar with rules and formulas that affect your benefits.

The Connecticut Workers' Compensation System allows injured workers to recover any or all of the following benefits:
• Necessary medical treatment
• Weekly benefits while disabled
• Vocational rehabilitation
• Additional benefits for scarring, disfigurement, and permanent physical impairment

It is illegal for an employer to discriminate against an employee who has filed a workers' compensation claim. If you have filed a workers' compensation claim you should contact Attorney Benjamin K. Potok, an experienced Connecticut Workers Compensation attorney, for a free consultation.